August 26th, 2020
Comments off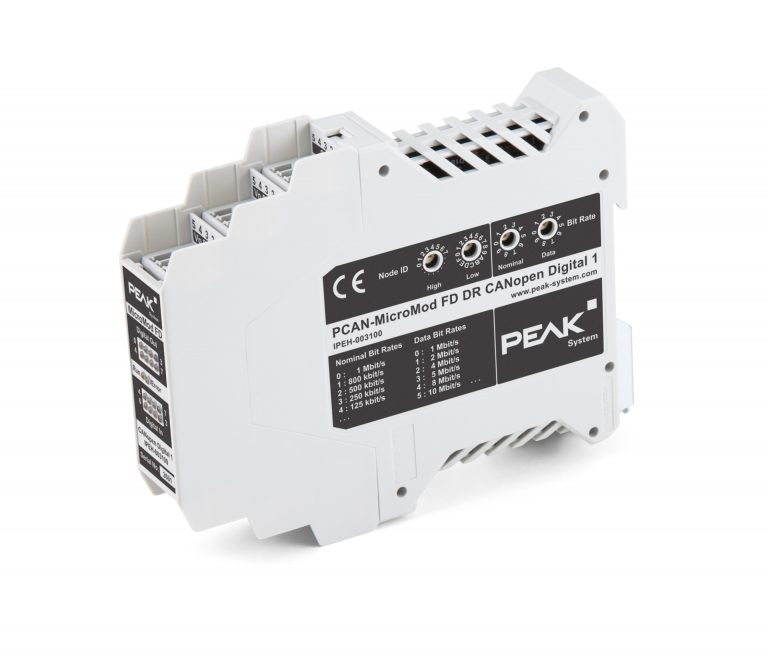 A few months back, EmSA's CANopen and CANopen FD libraries and protocol stacks were integrated into NXP's MCUXpresso SDK supporting multiple NXP microcontroller families, inlcuding the LPC54xxx family. That MCU family was chosen by PEAK Systemtechnik for a number of industrial input and output devices.
The newly released PCAN-MicroMod FD DR CANopen Digital 1 is the first of their industrial I/O device integrating both CANopen and CANopen FD within the same firmware. All essential settings of the DIN-Rail mountable device are made with turn dials: selection of CANopen or CANopen FD modes, bitrates and node id used.
Typical use cases include future proofing CANopen systems by already choosing CANopen FD capable devices and quickly adding generic I/O devices(s) to custom, embedded CANopen FD networks.
The device passed the official CiA CANopen conformance test. The CANopen FD test is pending.
For more information, see the PEAK product page.