February 15th, 2021
Comments off
Our CANopen and CANopen FD software is now available for the entire PCAN-MicroMod FD product line from PEAK-System Technik GmbH. The PCAN-MicroMod FD product line consists of several digital and analog I/O modules with housing and an embedded module suitable for integration into custom hardware developments.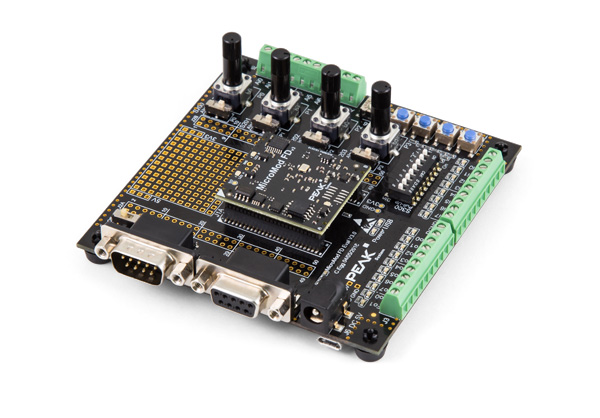 PEAK offers these modules with "direct CAN (FD)" support. A configuration utility provided can assign inputs and outputs to CAN (FD) messages. That same configuration utility can now also be used to load and activate our CANopen or CANopen FD software. The activation process requires an activation code. The activation code is part of the delivery, when buying the devices from EmSA's online store.
Once CANopen (FD) is loaded and activated, the devices implement the CANopen (FD) device profile for generic I/O devices. In CANopen FD mode, the dual bitrate of CAN FD is supported, allowing transmission rates in the data phase of up to 5Mbps.
Our YouTube channel now features a new PEAK hardware playlist. The first videos added today, show the CANopen software installation and activation process. Future videos will give further configuration examples.